Keep Sweet: Pray and Obey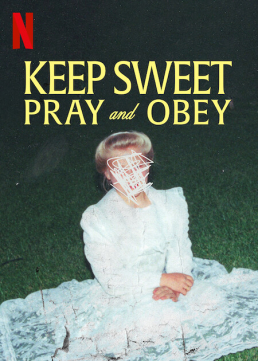 I was proud to be a part of the Netflix documentary "Keep Sweet: Pray and Obey". It's an in-depth look into the secretive polygamous sect of the Fundamentalist Church of Jesus Christ of Latter-Day Saints and the rise of self-professed prophet Warren Jeffs. From forced underage marriage and pregnancy to a complete unravelling into an oppressive criminal cult under Warren Jeffs' rule, the story uncovers extraordinary bravery battling tyrannical control in modern America.
When Rachel Dretzin first contacted me about being in this docuseries, I wanted to know the intention behind the project and what they hoped the outcome would be. She told me that there had never been a comprehensive history done of the FLDS and while much has been written about Warren Jeffs, not much has been told about the experience of the FLDS people. She wanted to highlight the humanity of those caught in a cult sustained by abuse of power and absolute control of one who claims to be God in the flesh.
Though it's not always easy to talk about some of the things from my past, my great hope in speaking out, whether in a courtroom or in docuseries, is that the truth liberates those caught in oppression so that they can live a life of dignity and freedom.
It's rare to work with a production company that displays so much heart, integrity, kindness, and safety as it has been to work with Rachel Dretzin, Grace McNally, and the entire team at Ark Media. Thank you to each and everyone on the production team.
Thank you to all who shared their story.

My photos of the filming of Keep Sweet: Pray and Obey